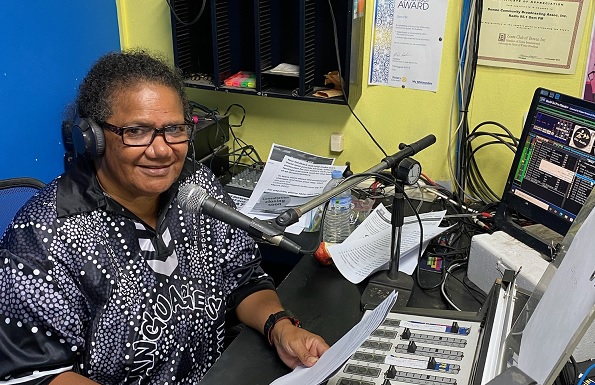 About The Presenter
Jocelyn Mallie

I was born in Bowen n am the Great Granddaughter of Topsy & Jack Yasso. I am a Gimuy Wallaburra Yindji, Murroona and Tanna woman and have 2 beautiful sons Christopher and George n blessed with 7 gorgeous grannies.
My sons n grannies also celebrate a rich Torres Strait Island heritage too.
I am mostly interested in music reading n gardening. I am a strong black woman who is culture n family centered.

About The Gospel Greetings Show
I love travel n al things spiritual. I lived in Cairns for 40+years n assisted in the commencement of the Bumma Bippera Media (BBM) 98.7 FM. My show was called 'My Kind of Country' which went for over 6years.
Enjoying getting back into at 95.1Gem FM in in Bowen with family n friends across Birra Gubba country